Grand Lodge of British columbia and the yukon
Districts:
The Grand Lodge overlooks 28 different districts in B.C and the Yukon. The district have many different lodges in them, our district is 'District 18'.
Lodgehall:
1495 W 8th Ave, Vancouver BC, V6H 1C9 (New Building currently under construction)
Website: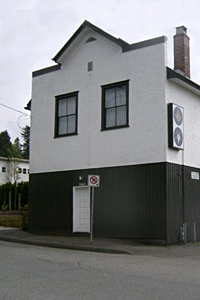 Work:
Ancient
Installation of officers:
June
District:
District No. 18
Lodgehall:
33860 Pine St. & Gladys Ave.
Abbotsford, BC V2S 2P3
Meeting day:
2nd Tuesday
The spelling of the lodge name is as it appeared in 1912 on the Great Northern Railway station, with the extra "t".
Work:
Ancient
Installation of officers:
February
District:
District No. 18
Lodgehall:
45905 Hocking Ave., Chilliwack
Meeting day:
2nd Monday
Work:
Canadian
Installation of officers:
First Saturday in April
District:
District No. 18
Lodgehall:
45905 Hocking Avenue, Chilliwack
Meeting day:
1st Tuesday
Work:
Ancient
Installation of officers:
May
District:
District No. 18
Lodgehall:
841 - 4th Avenue, Hope
Meeting day:
1st Monday